The Power Plate® Healthy Mums Programme has been launched to help mums restore core strength and lose "mummy tummy". Power Plate and Burrell Education have introduced a specialised, video-led, home-based programme for mothers to restore core and pelvic floor function.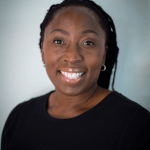 Power Plate has collaborated with top international post-natal recovery specialist Jenny Burrell, to bring you the Power Plate Healthy Mums Programme, specially designed for every mother who's short of time but wants and needs an effective, time-efficient fitness and wellness programme that will get her strong, fit and toned, from the inside out – in less time!
Jenny has been working in the field of pregnancy, post-natal fitness and wellbeing for nearly two decades, as well as helping hundreds of busy women regain awesome health and fitness after having babies. She has educated thousands of fitness and wellness professionals and has taught her systems for this very special population worldwide.
The thinking behind it
The Power Plate Healthy Mums Programme was created because we all know that mums are BUSY, and fitting in an effective workout, nourishing food, some stretching and a little relaxation can all be challenging within a normal day.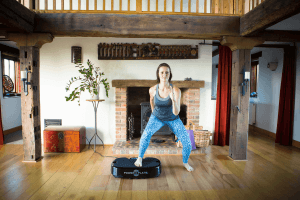 This programme helps mothers work 'smarter and not harder' by following a simple, enjoyable 'movement' and nutrition programme that also emphasises the value in having a little lie-down too. It incorporates sessions that will improve pelvic floor and total core strength, help reduce back pain, reduce incontinence, and not only mean mums look great, but are stronger from the inside out.
Testimonials
Nicole Santos, business development manager for the New Zealand distributors of Power Plate, and mother of twins, says: "For months my baby bump was a source of joy and happiness. Once I was finally united with my two little boys, it was time to deal with the changes I experienced in my body. I found that nutrition together with the Power Plate Healthy Mums programme has given me a way to beat the bump and work towards getting my pre-baby body back. My improved core and pelvic floor strength has given me back so much confidence. And it fits perfectly into my hectic days!"
The Power Plate Healthy Mums Programme can be purchased online right here or from specialised retailers, including Life Eastridge Pharmacy (Mission Bay), Eastside Studio (Parnell), Unichem Faulkner's Pharmacy (Tauranga), Total Body (Gisborne) and Fit Fit Fit (Grey Lynn).