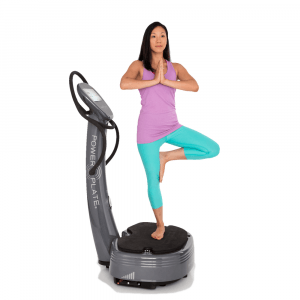 Peri-menopause is that 5-10 year period before women reach menopause. Hot flushes, mood swings, depression, weight gain – these are many more symptoms are common. With peri-menopause comes lower levels of oestrogen, and with that women lose the protective benefits oestrogen provides to our hearts, our bones, and our brains. So although weight gain is one concern at this stage of life that might drive women to feel the need to exercise, the other health benefits are less visible yet life-savingly important.
Peri-menopause is a time to start taking your health more seriously – and exercise is an excellent medicine.
In choosing a particular kind of exercise for yourself, you need to examine your relationship with exercise. Do you view it as punishment, as a reward, or is it just another thing to check off your daily to-do list? Would you really enjoy the stress associated with crossfit-style competitive motivation – will this help your adrenal stress levels? Or do you perceive it as fun? What symptoms of menopause are you having most difficulty with? Your sense of wellbeing is connected to your serotonin levels, and it has recently been found that 10 minutes of stretching before bed-time can reduce the intensity of hot flushes and also depression. So maybe some mind-body connection and focus on breathing is what you need to reduce stress levels.
You also need to pay heed to the laws of physics when it comes to pelvic floor strength. Trauma from child-bearing or birth often doesn't manifest itself until 20 years later, when the strength loss from oestrogen decline leaves you in less control of your pelvic floor, and you find yourself suffering from urinary or faecal incontinence, or even prolapse. High impact exercise will probably not be a good place to start if you are coming back to exercise for the first time in ages.
Kegel exercises have been prescribed to us for generations for increasing pelvic floor strength – however I don't see the shelving space for grownups pullups in supermarkets getting any smaller. Something more focused is clearly needed to address this issue.
For a global approach to the pelvic floor and core muscles, we recommend Power Plate. The gentle vibrations trigger rapid reflex contractions, engaging muscles subconsciously, building strength in no time, and showing a proven reduction in incontinence. Knowing what to do on the Power Plate machine to achieve a desired effect has always been the puzzle. Newly released, the Power Plate Healthy Mums Programme provides a 12 week video-led coaching programme with pelvic floor safe exercises to restore the strength in a compromised core or pelvic floor.
Designed by industry-leading expert in post-natal fitness education, Jenny Burrell, it is an easy to follow programme that comes complete with your own portable Personal Power Plate machine, a Kick Start fat loss recipe book, exercise accessories and your unique video access code.