Power Plate
Small Group
Training
Programme
Designed by Laura Wilson, an ex-Les Mills choreographer, Power Plate is bringing you this small group training programme to add to your class offerings – helping attract new members and retain existing ones. Transform your game using these carefully designed periodised programmes to excite your member database and maximize efficiency of your trainers, reducing time spent on programme design, and taking their game from good to GREAT!
 POWER PLATE BURN
A cardio HIIT class to incinerate fat and train the heart – with an integrated option using free weights and kettlebells.
 POWER PLATE STRONG
Improve strength gains with a full-body workout – with an integrated workout option using kettlebells and suspension training.
 POWER PLATE X
A boot camp style class with an intense blend of strength, cardio and functional training – incorporating optional suspension training, free weights or kettlebells.
 POWER PLATE ZEN
A 30 minute recovery class incorporating yoga-inspired poses, Power Plate massage, and more traditional vibration-assisted stretching and mobilisation.
IMPROVE YOUR BOTTOM LINE
With Power Plate's Small Group Training turnkey solution, we provide fitness facilities and trainers with 12 weeks of choreographed classes, every 12 weeks.
Offering four different formats and including 72 programmes with each release, we cater for different demographics and training preferences. Power Plate Small Group Training helps members get improved results, keeping them coming back for more. Elevated brand perception of your club improves member retention and new member referrals.
Take the hard work and hours spent by trainers designing programmes out of the equation by providing our prechoreographed programmes, letting them put all their energy into delivering these world-class formats. We supply in-club marketing collateral to help attract your members' interest and boost the awareness of this exciting new offering.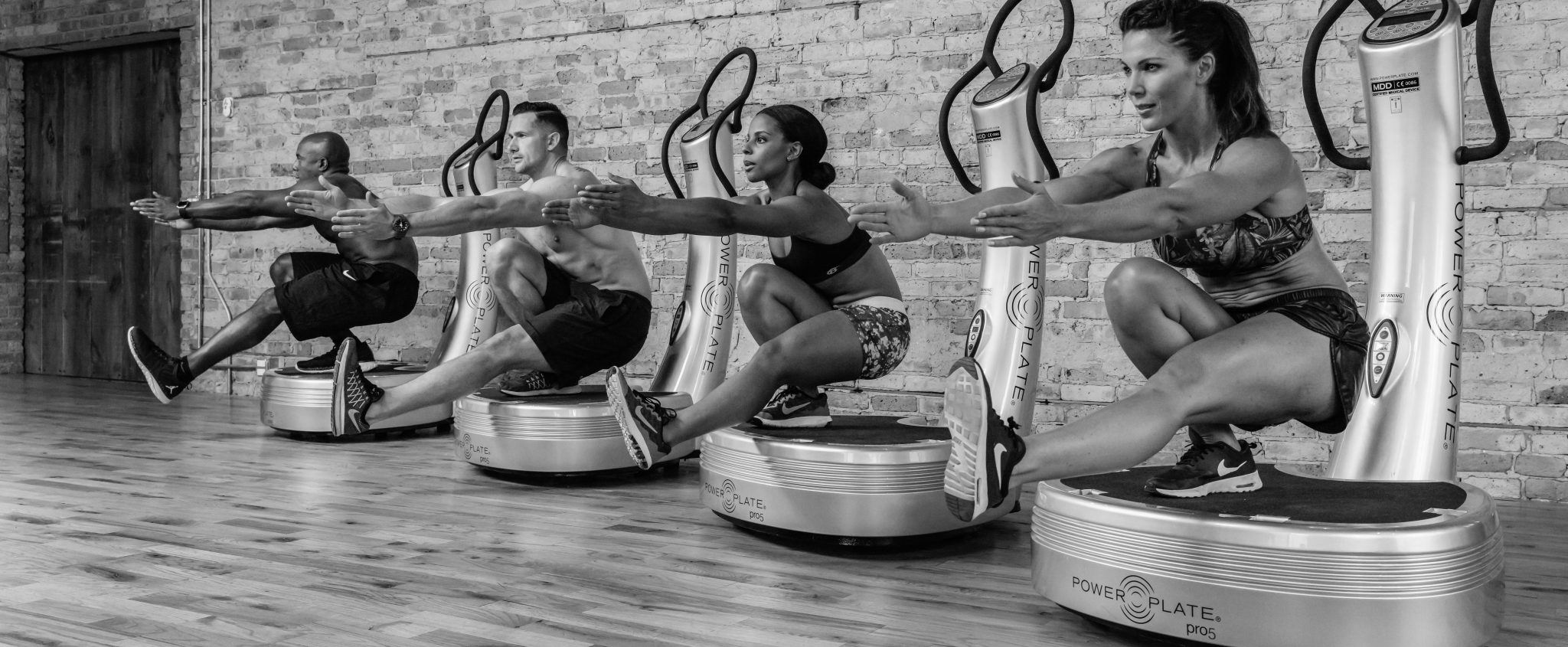 WHO IS THIS PROGRAMME FOR?
Everyone, regardless of their fitness level, can experience the benefits of Power Plate training. With the four formats – X, Zen, Strong and Burn to choose from, there's something for almost everyone. Power Plate Small Group Programming consists of 30 minute instructor-led classes designed to provide a balanced workout that is effective for everyone. Enjoy a mixture of upper and lower body exercises, with both dynamic as well as controlled movements.
The functional, periodised and systematic 12-week training programmes have been designed to engage, coach, and retain participants and members. The exercises are adaptable and allow for regressions and progressions, enabling participation by most gym and fitness facility members. The integration of functional training tools like kettlebells, suspension training and dumbbells add an element of novelty and progressive challenge.
With different programmes for every week of the year your members will never get bored!