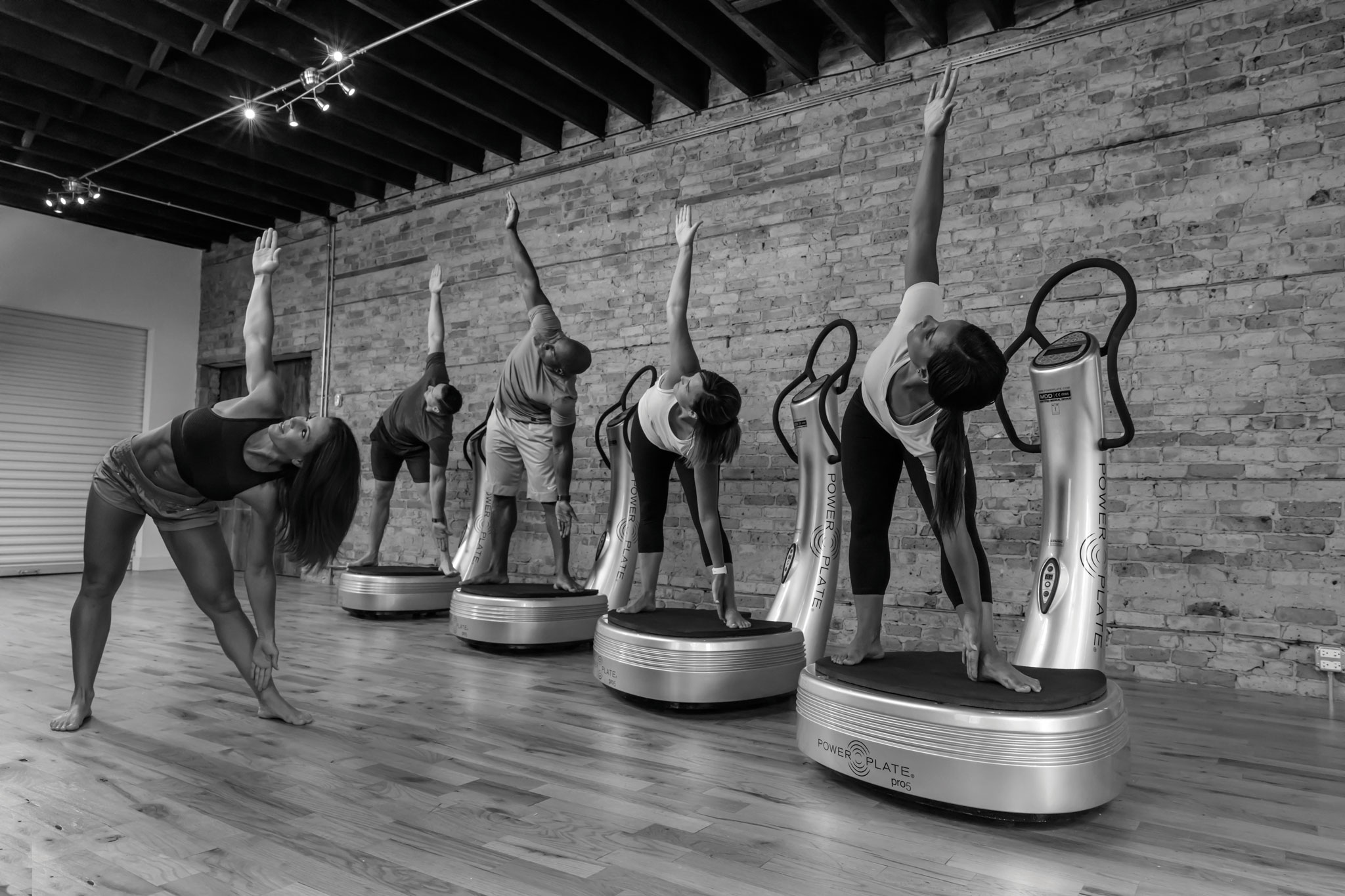 Release 4 of our Power Plate Small Group Training workshops
For licensed Power Plate Small Group Training facilities UNLESS with prior approval by Power Plate (contact us – we're happy to share the experience)

Licensees – Attendance for your First Trainer is covered in your subscription. 

Please use your individual 100% DISCOUNT to register your first trainer on this course

Subsequent trainers pay full fee
Designed by Laura Wilson, an ex-Les Mills choreographer, Power Plate is bringing you this Small Group Training programme to add to your class offerings – helping attract new members and retain existing ones. Transform your game using these carefully designed periodised programmes to excite your member database and maximize efficiency of your trainers, reducing time spent on programme design.
The 7 hour workshop you will cover:
Power Plate History & Science
Power Plate Training Benefits
Power Plate Programming
Power Plate class format structures
Power Plate Technique
Small Group Coaching and Instruction
Training Envirnment and Rapport
Power Plate Small Group Training Music Guidelines
Experience all four of the Power Plate Small Group Training genres (BURN, STRONG, X and ZEN), learning regressions and progressions so you can help all clients reach success safely and effectively.
Practical assessment via teachback sessions during the day, building on your skill level from your previous attendance.
Every attendee will RECEIVE:
Trainer Appraisal and development rubric 
Attendance certificate  CPDs:

  NZREPS (8.5)
Each SGT Licensed attendee will also RECEIVE:
Trainer Manual
Program protocols for Release 4 (72 programmes altogether)
DATE:   Saturday 4th April 2020  10:30pm – 6:30pm
VENUE:  North Island –  Total Body, 6 Reads Quay, Gisbourne
MASTER TRAINER  Tamara Echave
Tamara has a wealth of experience and knowledge in the fitness industry, she has been involved in the industry since 1978. She started as a group exercise instructor in Melbourne for Vital health and Fitness Little Collins Street, and has grown to be a well-known figure in the NZ Fitness industry, being awarded New Zealand Fitness Leader of the Year 1998.  Tamara has been a lecturer for Netfit for all course modules, and has also been a national assessor for fitness instructors and group fitness instructors. 
NETWORKING event with other Power Plate Studio owners:   Attendees are invited to join us in a social for business networking, from 6pm